An educational and informative website containing the history and contemporary times of Hanover Township, including the villages of Whippany and Cedar Knolls, the communities of Countrywood and Trailwood, and the historic districts of Malapardis and Monroe.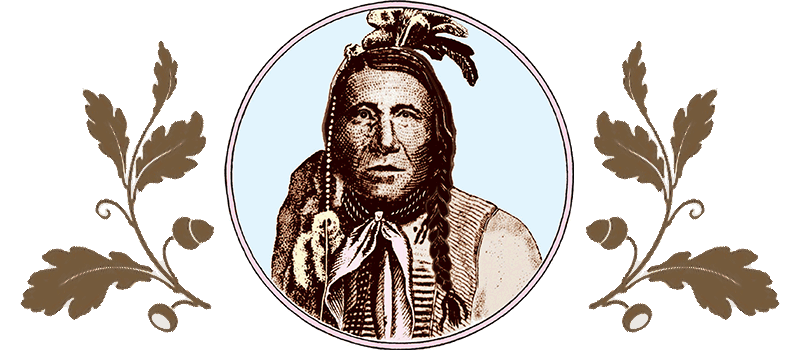 "Whiponong American"
as illustrated in the 1927 logo of First National Bank of Whippany
"Whippany" is a gentle, meandering river in New Jersey that begins as springs and ground water runoff in Mendham and Randolph Townships. It flows through Morris, Morristown, Whippany, Parsippany, and into the Rockaway River and then the Passaic River in East Hanover.
Whippany is a village in Hanover Township, New Jersey.

Whippany is the predecessor of the Township of Hanover
The name Whippany was given to us by the Native Americans who first inhabited this land. It is derived from the aboriginal word "Whippanong," taken from the Lenape dialect of the Algonquian American language. It has been interpreted to mean "place of the arrow wood." Your website host says the Lenape arrow wood is the straight, tall cattail stalks that grow in the meadowlands now known as Black Meadows and Troy Meadows along the Whippany River; others have said the arrow wood is the native black willow trees.
The musical name of Whippanong was adopted by the colonists, first as a settlement along the Whippany River and eventually to identify a vast, unsettled wilderness in the north central region of what eventually became New Jersey. At that time it was recorded as "Whippenny" and it included all the land that is now known as Morris County.
Ultimately the American name of "Whippenny" was replaced by the German name of "Hannover" in honor of the royal King of England (1720). Through the years, the landmass of Hanover Township has dwindled as municipalities formed and ceded from the township.
Whippenny Township—or Hanover Township, as it came to be called—is the predecessor of all 39 municipalities of Morris County. Originally approximately 500 square miles during colonial times, Hanover has been whittled down to its present size of 10.8 square miles. Whippany, as it is now called, is a district within the Township of Hanover with a land area of 6.9 square miles. The district of Cedar Knolls has a land area of 3.9 square miles.
When the Township of Hanover was established and Whippenny Township ceased to exist, the name Whippenny, or "Whippany" as it came to be called, was retained as a district within the Township of Hanover at its original settlement and place of origin, the "place where the arrow wood grows."
This site is privately funded as a community service.
In all the years the site has been live, few people have contacted the site to contributed stories or photos, commented on the blog, or donated funds to help keep it alive.
If you find it helpful or if you use any of its copyright text or photos (with permission)– Please consider making a donation.