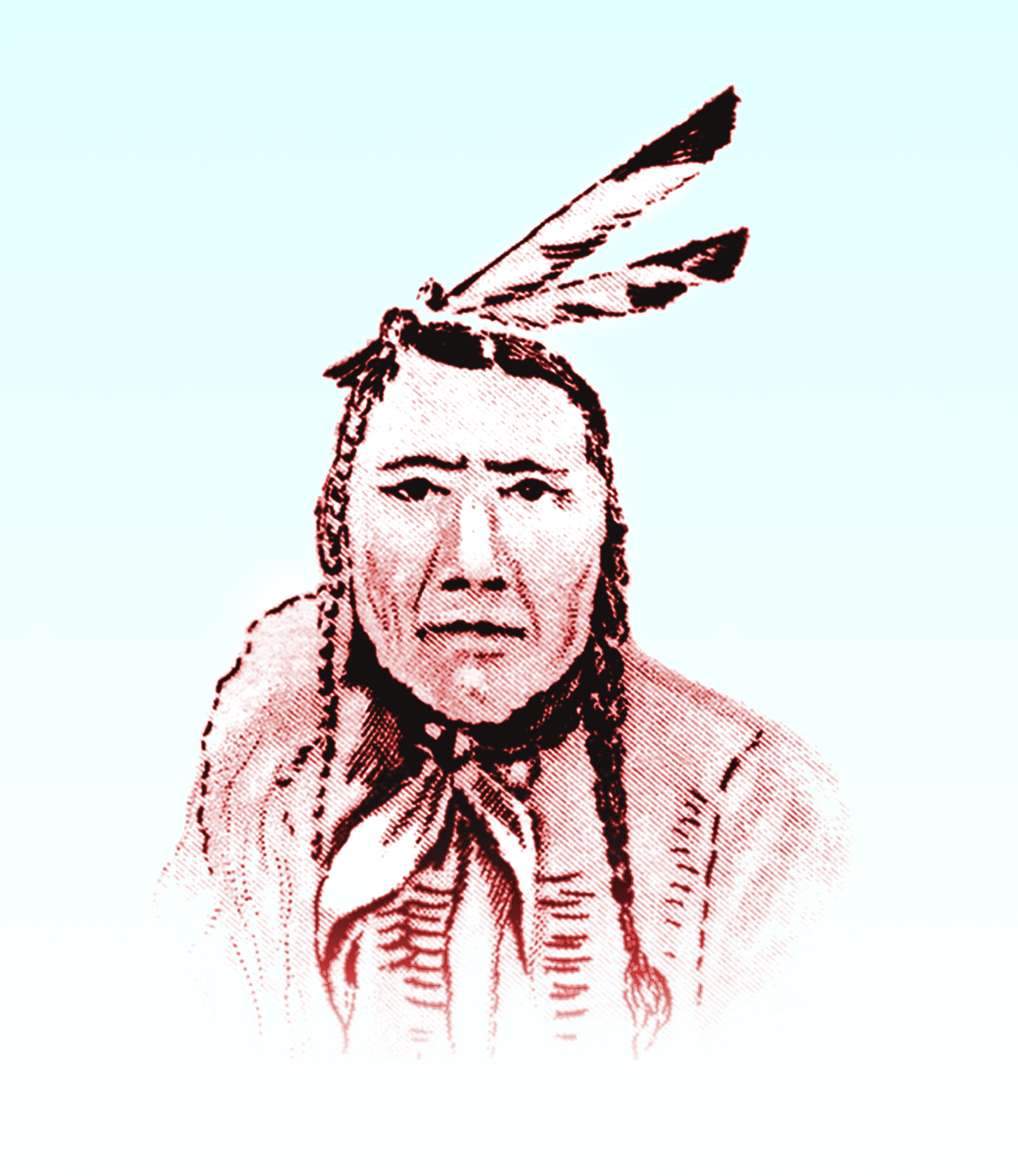 About the Book—
A Place Called Whippany
A Place Called Whippany is a book about the history and contemporary times of Hanover Township, New Jersey. The Township of Hanover includes the villages of Whippany and Cedar Knolls, the communities of Countrywood and Trailwood, and the historic districts of Malapardis and Monroe.
Whippany is a musical name with a fanciful meaning given to us by the Native Americans who first inhabited this land. The name was adopted by its New World inhabitants when the Township of Whippenny was established in the seventeenth century. Whippenny Township was a vast wilderness that included all the land that is now known as Morris County. Eventually its American name was replaced by a German name when Whippenny Township was renamed Hanover Township in the eighteenth century. Through the years its landmass has dwindled as municipalities formed and ceded from the township.
Although Hanover is a notable name, it is also quite common; hundreds of places in the world are known as Hanover, including over seventy-five Hanover municipalities in the United States. In order to distinguish this place from the other Hanovers of the world, it seems fitting to call it by its original name of Whippany, since Whippany is unique to only one place on earth.
A Place Called Whippany contains the indigenous, colonial, industrial, agricultural, and early modern history and contemporary times of Hanover Township, as well as a description of its character and how and why it has changed. It takes the reader from a time when Whippatiy was a prehistoric wilderness, through its colonial times, to its present status as a busy suburban community, including accounts of local politics, government, points of interest, and community institutions, organizations, and activities. It contains over 150 photos of its colonial past, its agricultural and industrial heritage, and scenes of the township as it appears today.
________________________________________
A Place Called Whippany is a book about the indigenous, colonial, industrial, and agricultural history and contemporary and modern times of Hanover Township, New Jersey.
The 1st Edition of A Place Called Whippany was a limited edition of 200 published in 1998 and has 98 pages, 9 chapters, and 9 photos.
(It has a white cover with an image of a green willow tree.) It was superceeded by the 2nd Edition.
The 2nd Edition was published in 2006 with 340 pages, 13 chapters, and over 150 photo pages of Whippany's colonial past, its agricultural and industrial heritage, and scenes of Hanover Township as it appears today. (It has a green cover with an image of a Lenape American.)
A Place Called Whippany—2nd Edition is available at the Whippanong Library,
1000 Route 10, Whippany, NJ and through the Morris County Library.
A reference copy is available in the author section of Morris County Library.
There are 3 color deluxe printings and 1 black & white printing of the 2nd (2006) Edition—
1. Paperback Color Deluxe Edition
    1st Printing—January 2006
    ISBN 0-9773435-1-0                    $29.95
    (out of print)
2. Paperback Color Deluxe Edition
    2nd Printing—August 2006
    ISBN 0-9773435-1-0                    $29.95
    (out of print)
3. Paperback Color Deluxe Edition
    3rd Printing—2016
    (over 100 color photo pages)
    ISBN 0-9773435-1-0                    $29.95
    (Available)
4. Paperback, Black & White Edition
    ISBN 0-9773435-1-2                    $24.95
    (Available)
Used copies of A Place Called Whippany are sometimes listed on Amazon.com
The 3rd printing of the 2nd Edition is now avaliable for sale at $29.95 plus $3.50 for packing & postage.
Please allow one week for delivery by US Mail.
A revised, updated 3rd Edition is being contemplated.
Whippany and Hanover, NJ are rapidly changing—and even though the research and history are complete, it takes an effort of time and energy to revise a book; not to mention the cost of printing and binding a 350 page book with over 100 color pages—is fast approaching the retail value of the book. Nevertheless, as they say— it's a Labor of Love.
Table of Contents—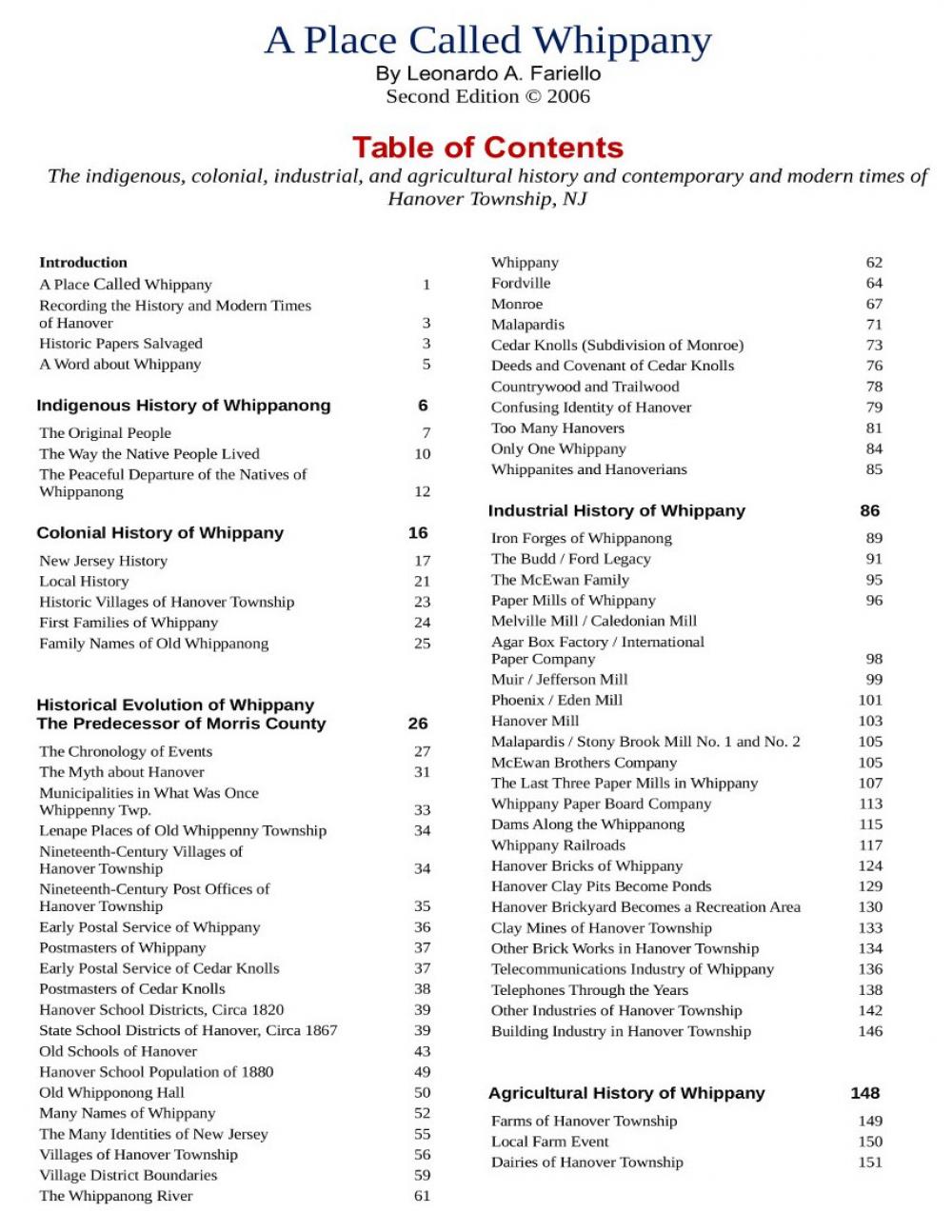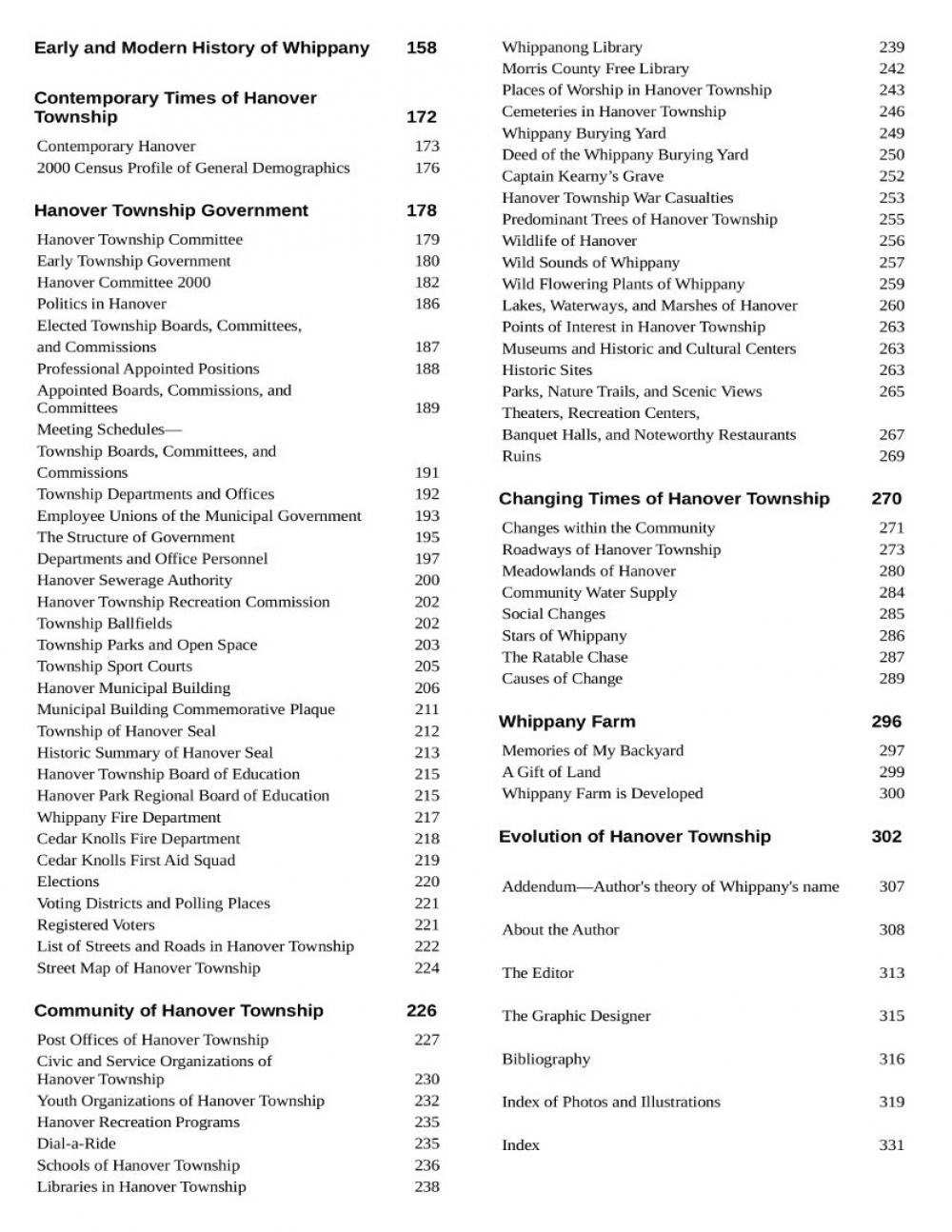 Website Image Credits
Home page:
Whiponong American
as illustrated in the 1927 logo of the First National Bank of Whippany
________________________________________


________________________________________
Highlights of Hanover:
Welcome to Township of Hanover sign, 2003
Lenape History:
Cattail illustration © ScientificIllustrator.com
Colonial History:
Old headstone at Whippany Graveyard
(oldest graveyard in north central NJ)
Villages of Hanover:


Cursive type face of Whippany from the last letterhead of the Whippany Paper Board Co., 1980
________________________________________


Cedar Knolls firehouse bell, 1919
_________________________________________
Contemporary Times:
Township of Hanover
Municipal Campus Monument
Hanover Township Day, 2004
horse drawn wagon ride


Township of Hanover Seal
________________________________________
Hanover Oranizational Charts
Maps:
Street Map of Hanover, 2002
Old Map of Whippany
at Whippany River
plate 14, Robinson's Atlas—
Morris County, 1887
Images (& Photographs):
Whippany town center
bridges over the Whippanong River
and Stony Brook
postcard no. 290, circa 1900
Whippany town center, photo 2003
Breaking Ground for Hanover Town Hall, February 15, 2001.
 Old Map of Whippany
 at Whippany River
 plate 14, Robinson's Atlas—
 Morris County, 1887
 Hanover Oragizational Charts
About the Book:
Lenape "Whiponong" American
as depicted in the logo of the First National Bank of Whippany, 1930
About the Author:
Photo of Author, 1990
________________________________________
       About the Author




Brief Chronology of his Life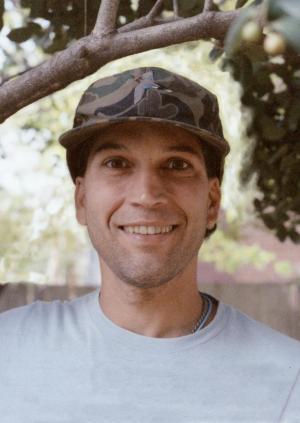 Leonardo Fariello was born during a time of great change in America. He grew up in Whippany in the 1950s and '60s in what was once a provincial, rural, mill town; sparsely populated with an abundance of woodlands and wildlife.
As a child Len showed a keen interest in his natural surroundings and could often be found exploring the river, forests, and fields of Whippany. As a teenager he became rebellious and was sometimes at odds with the law. As a young adult he lived the care-free life of a "hippie" moving from place to place and traveling about the country. As a mature adult he settled down in Whippany and became involved in community affairs.
Len grew up in a house adjoining Whippany Farm along the Whippanong River. He was a member of the first student body of Salem Drive School, attended junior high at the old Whippany Public School, and high school at Hanover Park. He was a popular student and an outstanding athlete and set school and regional records running track and cross-country. In 1964 Len Fariello led his team in the Morris County and Jersey Hills Conference Championships and in 1965 he became a New Jersey (N.J.S.I.A.A.) Cross-Country Champion. In 1966 Len was offered athletic scholarships to Trenton State College and West Point Military Academy. He graduated high school in 1967.
When Lenny was 16 his father died and he became responsible for the support of his family. At age 17 he held two jobs, before and after school. At age 18 he built an elaborate, illegal distillery in the basement of his house and was eventually arrested for making "moonshine" alcohol in Whippany. At age 19 his family moved away when the state took part of their property to build Interstate Highway Route 287, but Len decided to stay in Whippany.
Len was still a teenager when he found himself out on his own and built a "fort" in the woods along the Whippanong River where he lived until it was demolished when the forest was cleared. From there he moved to the mountains of Rockaway Township, on watershed property, where he built a camp under a rock shelter with a wood burning fireplace and running spring water. He lived in his primitive, mountain abode with his girlfriend, a dog and a cat.
During the social revolution of the late '60s and '70s, Lenny was a free-spirit who wore long hair, bare feet, and beads. While many of his peers were continuing educations and pursuing careers, Len was leading a life of adventure. He attended the Woodstock Music and Art Festival in 1969 and then began an adventure that took him to every state from coast-to-coast, including the mountains of Canada, the deserts of Mexico, and as far south as the jungles of Guatemala. He rode rural highways and back roads on a Harley-Davidson motorcycle through the mountains, plains, and deserts, and camped freely along rivers and roads along the way.
 In 1973 Len took a job as a forest ranger for Wildlife Preserves, Inc. and patrolled land in Great Piece Meadows, Troy Meadows, and the Great Swamp. His speed and agility running barefoot through the woods and swamps of Troy Meadows earned him the nickname of "Running Deer." There he built a modest, one-room cabin in the woodlands of Troy Meadows, off Troy Meadow Road in Parsippany-Troy Hills. He lived and worked on the land he was hired to patrol and he became the protector of the wildlife that shared the meadows with him.
Len eventually moved to the hollows of middle Tennessee on a farm where his sister invited him to live. In 1976, he migrated to the wilderness of the Ozark Mountains of northern Arkansas where he bought some land, built a farm, and made a living raising cattle, crops, mining quartz crystals, and wildcrafting medicinal roots and herbs and marketed them for sale. He lived in seclusion, no electricity, no telephone or television, not even a clock, one mile off a dirt road, 60 miles to the nearest town. During his years in the Ozark Mountains his neighbors called him "Sunchild;" others referred to him as "Doc" for his knowledge and use of medicinal herbs.
After living in the wilderness for ten years, Len returned to modern living and moved back to his hometown of Whippany where he started a small con­­tracting business, repairing and renovating houses. He married Laura Lee Esposito of Whippany, they lived in a house on the corner of Park Avenue and Whippany Road and their family grew to include two children, Lydia Lana and Luca Angelo. Len's days of living in the trees among the animals were now memories, but after witnessing so much of his childhood woods bulldozed and replaced by suburban sprawl, his commitment to protecting land was stronger than ever.
In 1992 Len Fariello established a nonprofit, Morris County land conservation corporation—Citizens for Controlled Development—organized a large following, and earned a reputation fighting development and saving land. He also wrote and edited a newsletter dedicated to saving land in Morris County. Len was a founding member of Morris County Coalition for Conservation and Hanover Coalition for Conservative Development. Through the years he also served as an advisor and project coordinator for Wildlife Preserves. As a result of his work, Len was able to help save several thousand acres of land in Morris County and throughout New Jersey. Eventually he became land manager for approximately 10,000 acres of open space. Hardly anyone expected so much from a man who was once so rebellious, flighty, and free.
Maybe even more surprising was Len's entrance into politics. Determined to make a difference, he used the political arena to raise public awareness. In 1998 Leonardo ran for Morris County Freeholder under the banner of improving the quality of life. In 1999 he ran for local office on a promise to control growth and preserve open space. He was elected to the Hanover Township Committee in 1999 and sworn into office in 2000. During his service on the township committee he helped Hanover expand its park system by several hundred acres and wrote several land-use ordinances designed to save land, trees, and control development. In 2003 Len took a year off from politics after losing an election, but he was reelected to office that same year and began a second term in 2004, and a third term in 2007. He served as Mayor in 2009, before retiring from political office.
In 1995 Lenny started writing a manuscript about his adventures as a boy in the wild woods of Whippany during the 1950s. In 1996 he began writing a book about the history, character, and con­temporary times of Whippany. In 1998 Len published the first, limited edition of A Place Called Whippany.
During his research about Whippany, Len amassed a collection of Whippany memorabilia, including historic maps, documents, and artifacts that he shared with local residents and school children in an effort to provide an interpretive display for those interested in the history of Whippany. He also donated his time to teach scouts and school children about nature, ecology, and the responsibility of protecting our environment.
In 1995 Len and his wife separated and in 1998 they divorced. He moved to a little house on Whippany Road between Park Avenue and Cedar Knolls Road and she moved to Cedar Knolls Road. The children shared both homes only a few doors apart before moving to Madison, New Jersey in 2004.
In 2003, Len began to write the second edition of A Place Called Whippany and in 2006 it was published. The fruits of his research can be found throughout the pages of the book, with limited information copied and displayed on this website.